Teeth Whitening
Achieve a Brighter, More Beautiful Smile Within Days
Have you ever dreamed of having a whiter, brighter, and more beautiful smile? At The Tooth Affair, we believe that everyone deserves to smile with confidence every day.
This is why we offer high-quality and trusted at-home teeth whitening kits, which have been expertly made by an oral health care professional.
Our Colgate At-home Teeth Whitening Kits
Colgate is a tried-and-tested brand used by professional dentists all over the world. Because of this, we are proud to offer high-quality, at-home teeth whitening kits from the brand, which provide our patients with a number of unbeatable benefits. Not only is our at-home whitening option much safer and less invasive when compared to other popular whitening methods (such as in-chair whitening, which essentially dries out the tooth enamel to achieve results), but it's also highly effective, with patients seeing results in as little as 5-6 days.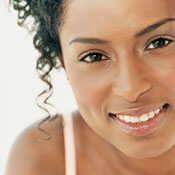 The process begins with our dentist creating a customised tray to suit your individual smile. Patients are then able to place a small drop of the whitening liquid into the tray for each tooth that requires whitening, using the syringes provided. The tray is then worn for a period of approximately 30 minutes each day, after which patients are advised to brush their teeth with a wet toothbrush to remove any residual whitening gel.
The treatment works by using hydrogen peroxide to rapidly break down intrinsic and extrinsic stains on the tooth's surface, whilst enhancing retention and preventing dehydration of the tooth. Within days of commencing treatment, you'll start to see that brighter and more beautiful smile you've always wanted.
Are You a Candidate for Teeth Whitening?
If a lack-lustre smile is getting you down, or you crave the confidence that a whiter smile will bring, then please contact the friendly The Tooth Affair team today. Our professional dentist will thoroughly examine your teeth to ensure this treatment is right for you.
---
Teeth Whitening Albury & Wodonga NSW | 02 6023 2678