Comprehensive Dental Care at
The Tooth Affair
Personalised Services for All Patients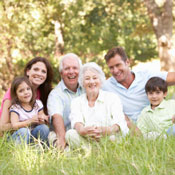 When it comes to oral health services for you and your family, don't settle for second-best. Not only does The Tooth Affair provide the common dental procedures and treatments every patient can benefit from, but we also offer a number of additional services due to our team's impressive qualifications, experience, and knowledge within many facets of dentistry.


General Dentistry
Our wide range of high-quality general dentistry services makes The Tooth Affair your ideal, go-to family dentist within Albury. Our professional and friendly team treat each patient like a member of our own family and believe that no procedure or appointment should be rushed. Whether you're receiving a wisdom tooth extraction, root canal therapy, or even a general check-up and clean – we take the time to thoroughly explain treatment to each patient, whilst answering any questions they may have along the way.
Cosmetic Dentistry
At The Tooth Affair, we understand the way your smile looks can have a significant impact on your daily confidence and self-esteem. This is why we also offer state-of-the-art cosmetic dental services, including everything from at-home teeth whitening kits and stunning veneers, to seamless white fillings. Gone are the days of quick fixes and unsightly results. We put our patient's happiness and outcome above all else.
High-quality Dental Services
We pride ourselves on treating patients of all ages with a number of general and additional services to suit their individual needs. We work hard to ensure that your treatment is always custom, and will only recommend what's necessary to achieve the best outcome for you.
To experience the highest quality of care provided by The Tooth Affair, please contact our friendly team today! We look forward to assisting you and your family with your total oral health care needs.
* Any surgical or invasive procedure carries risks. Before proceeding, you should seek a second opinion from an appropriately qualified health practitioner such as a Specialist Oral Surgeon.
The Tooth Affair | 02 6023 2678