Emergency Dental Care
Oral Health Care When You Need it Most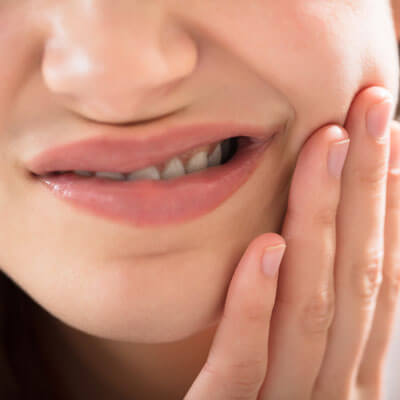 At The Tooth Affair, we understand that dental emergencies can happen at any time. That's why we offer prompt attention to patients who need it the most. Whether you have a throbbing toothache, a knocked-out tooth, or broken teeth, our team is ready to handle a broad array of dental emergencies.
Not sure if you're experiencing a dental emergency? Contact us right away, and we'll discuss with you whether or not you need to come in.
Some common signs of a dental emergency include broken or damaged teeth, difficulty eating, lost teeth, pain, or discomfort.
Helping You Get Care Fast
We prioritise our patients' needs and understand that visiting the dentist can be a stress-inducing experience for some. That's why we offer additional services to cater to anxious, nervous, or special needs patients. If required, we also provide the ability to work under general anaesthesia at the nearby hospital.
At The Tooth Affair, we work with the Child Dental Benefit Schedule and the Department of Veterans Affairs to ensure that oral health services are accessible and affordable to those who need them most. With HICAPS machine on-site, we can process your private health insurance or Medicare claim more quickly and easily.
Book Your Visit Today
Don't wait until it's too late to get the care you need. Contact us today to schedule an appointment for emergency dental care.
CONTACT US
---
Emergency Dental Care Albury, Wodonga NSW | 02 6023 2678