Meet Dr Ruchi Chandra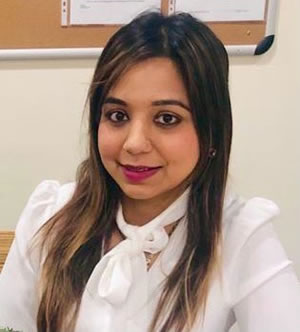 Dr Ruchi has been living in Albury Wodonga for nearly 10 years. As a passionate member of the community, she dedicated the initial years of her clinical practice to public practice with Albury Wodonga Health. She is an experienced dentist and has seen an extensive amount of patients including those with complex treatment needs and with anxiety concerns. Dr Ruchi was also involved with undergraduate supervision and training of dental students of La Trobe University.
Dr Ruchi is known for her gentle manner and chair-side approach that allows patients to feel relaxed and comfortable during their visit. Having dealt with dental anxiety herself, Dr Ruchi is extremely empathetic and understanding towards patients who are fearful of the dentist or have any special needs.
The ethos for The Tooth Affair is "Dentistry From the Heart" which reflects Dr Ruchi's loving and compassionate approach to dental treatment.
Dr Ruchi caters to all ages and offers a varied range of services including preventative, cosmetic and surgical procedures.
Book an Appointment
Book an appointment with Dr Ruchi at The Tooth Affair and experience a personalised approach to all your oral health care needs.
---
Dr Ruchi Chandra of The Tooth Affair | 02 6023 2678